Tivoli Lodge Breakfast
---
A full American-style breakfast buffet is served each morning using as many locally sourced items as available per season (fee applies), complete with omelets, eggs, bacon or sausage, a variety of breads and sweets, fresh fruits, granola, oatmeal, and more. Seating options are available in various locations in the lobby or lobby alcove. This is the perfect way to start your day before enjoying Vail Village and the great outdoors.
Breakfast Buffet Hours: 7am to 9:30am
Breakfast Buffet Summer Prices:
Full Breakfast – $17.95 Adult| $12.95 Child
Continental – $15.95 Adult | $9.95 Child
Breakfast Buffet Winter Prices:
Full Breakfast – $23.95 Adult| $14.95 Child
Continental – $21.95 Adult | $11.95 Child
Children Under 5 Eat Complimentary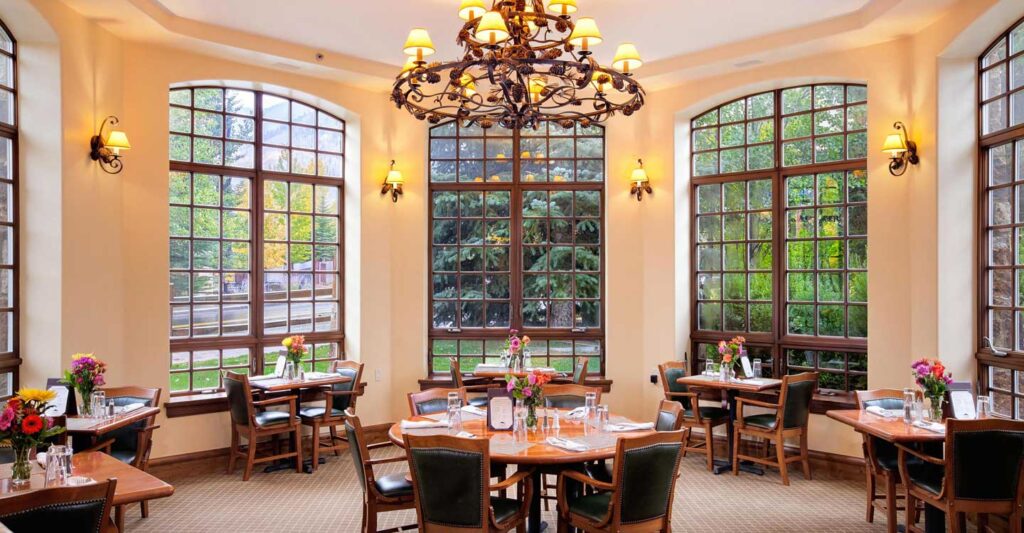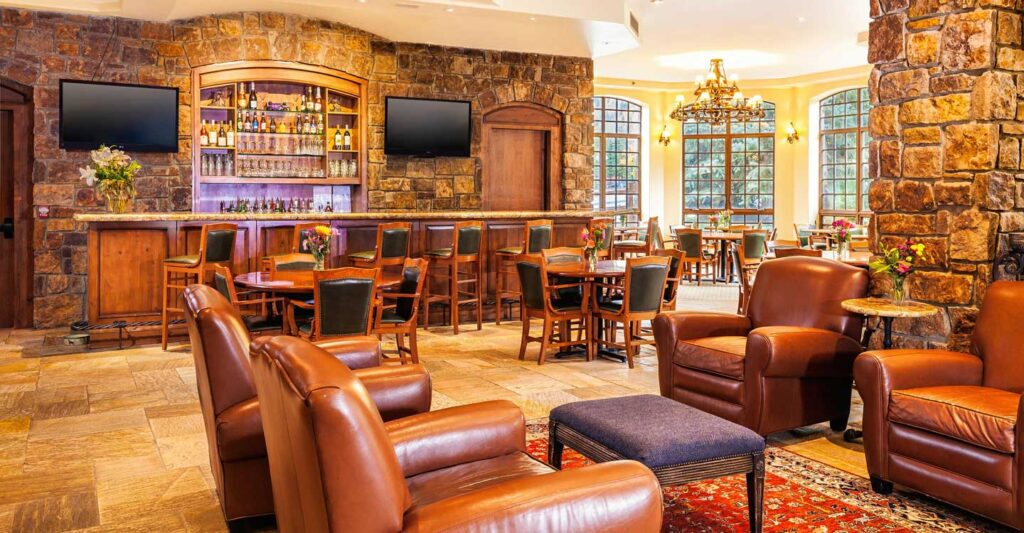 Brown Hound Lounge – Tivoli Lobby Bar
---
Whether you are looking to unwind from your day or just relax with friends and family, the Brown Hound Lounge is a legendary place to be.
The Brown Hound offers up a bountifully stocked bar and its signature Indini cocktail – inspired by former Tivoli Lodge mascot Indy, the chocolate Labrador for whom the lounge is named. Adjacent to the Tivoli Lodge's stunning lobby, you'll find cozy and inviting overstuffed chairs and leather sofas, as well as towering views of Vail Mountain and surrounding peaks.