Click on photo to enlarge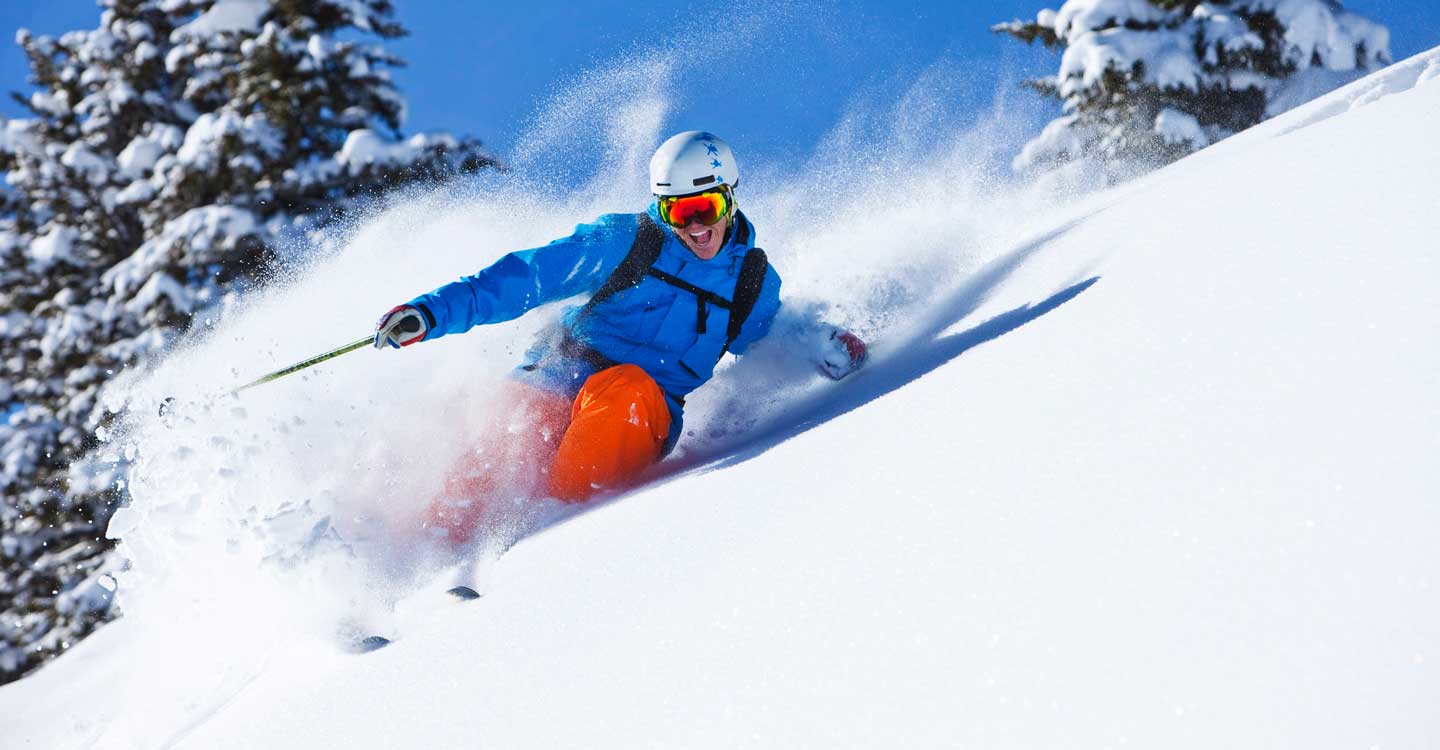 Skiing & Snowboarding
As the most visited and top-ranked ski resort in North America, Vail is an extraordinary winter vacation destination. With over 5,300 acres of skiable terrain, seven legendary Back Bowls and over 300+ days of Colorado sunshine, there is no better place to go skiing and snowboarding all winter long.
Vail Resort offers skiing and riding terrain for all ability levels and with easy slopeside access from the Tivoli Lodge.  We are one block from Vail's main access point, Gondola One chairlift, and a short walk or bus ride to Golden Peak and the Riva Bahn chairlifts. With Vail's enhanced snowmaking capabilities, come experience world-class terrain from early season to spring skiing and everything in between.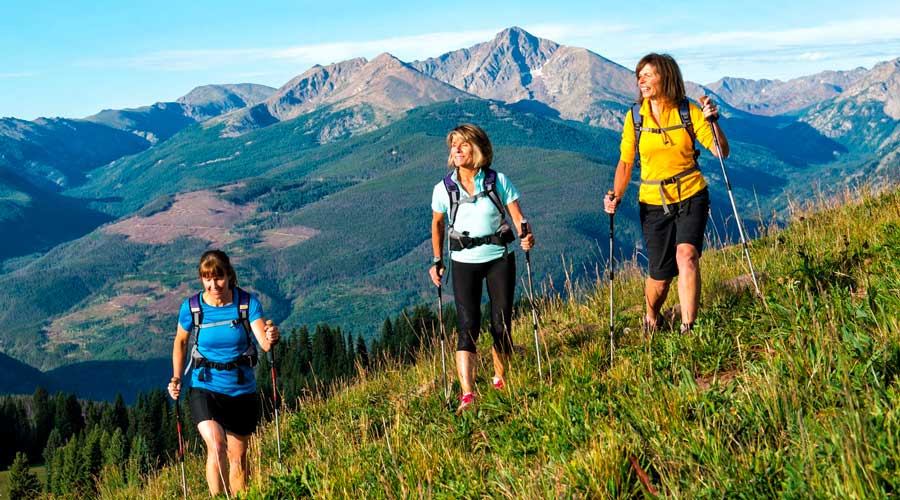 Hiking & Biking
Explore miles of scenic hiking and biking trails with access right from the Tivoli Lodge. Whether by foot, bike, or Gondola, there is a trail for all skill levels. From the spring wildflowers, long summer days, or the autumn colors, there is always a breathtaking backdrop on the trails.
Grab your boots, mountain bike, or Tivoli electric bike and take one of many bucket-list trails to check off your list while you are in Vail. Be sure to pick up a hiking map or download a digital version on your phone, the breathtaking mountain peaks are calling.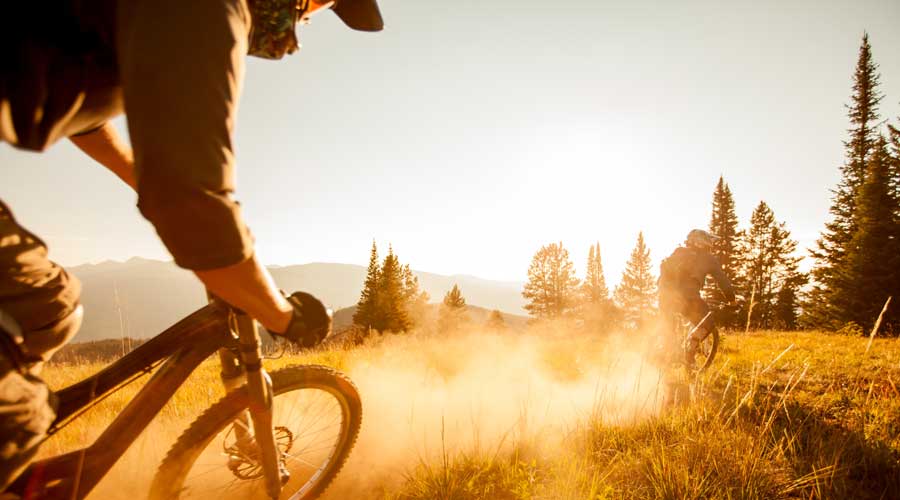 GoPro Mountain Games
As the unofficial kick off to the summer season in Vail, the annual GoPro Mountain Games is an event for the outdoor enthusiast. Take in the Minturn Bike Park Dual Slalom, whitewater kayak, fishing, climbing, and mud run events.
The games would not be the same without live music, food trucks and fun events for the whole family during the day. At night set your sights on Gerald R. Ford Amphitheater to listen to the sounds of live concerts under the beautiful mountain sky.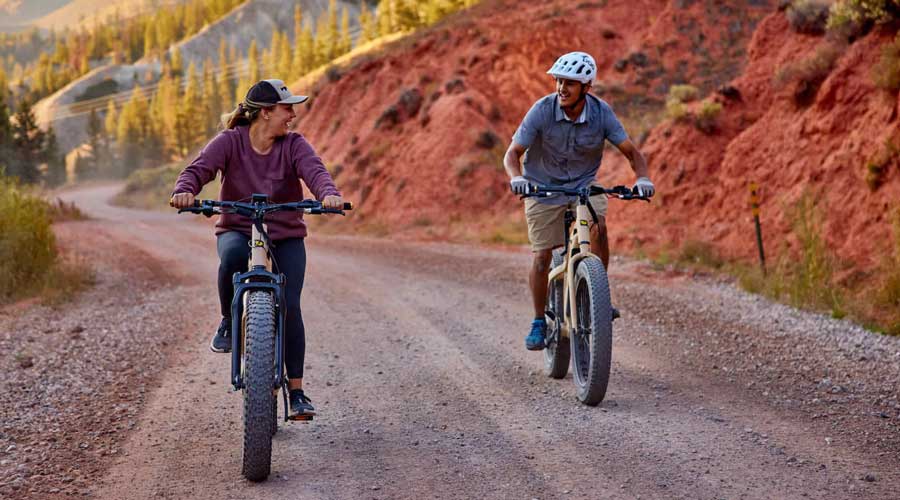 Quietkat Electric Bikes
Tivoli Lodge guests have access to Quietkat electric bikes during your stay which will change how you explore our magnificent outdoors. These versatile all-terrain electric bikes can be ridden through the entire Vail Valley, on-roads through Vail Village, or off-road on the mountain!
As a local company, Quietkat, understands our terrain and allows you to push the boundaries like never before. No matter how you want to experience Vail, one thing is for sure, at the Tivoli Lodge our guests can explore on a Quietkat electric bike which is included in your stay.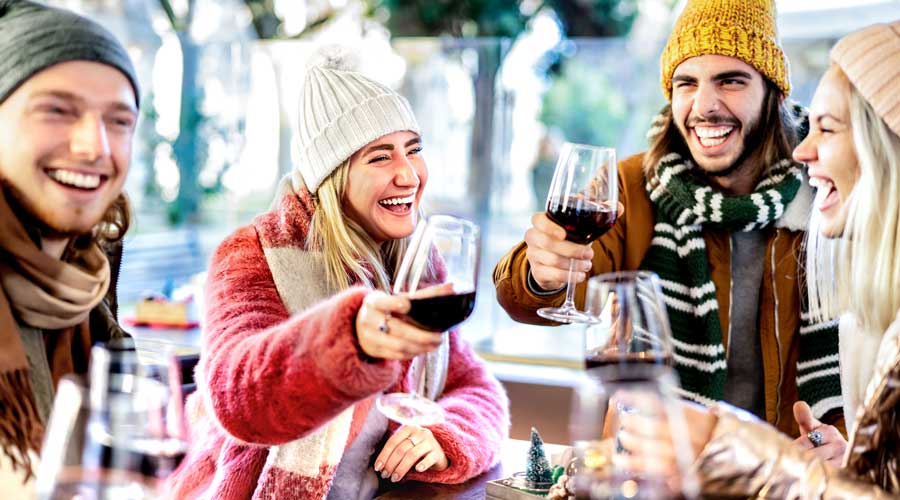 Taste of Vail
Experience the signature iconic food and wine annual spring and winter event at the Taste of Vail.  This special event showcases over thirty of Vail's finest chefs and restaurants, along with nearly fifty of the country's top wineries.
Not only can you sample and savor your way through the event but there are also sought-after seminars, pairings, and tastings to attend. Taste of Vail is among one of the top food and wine festivals in the nation.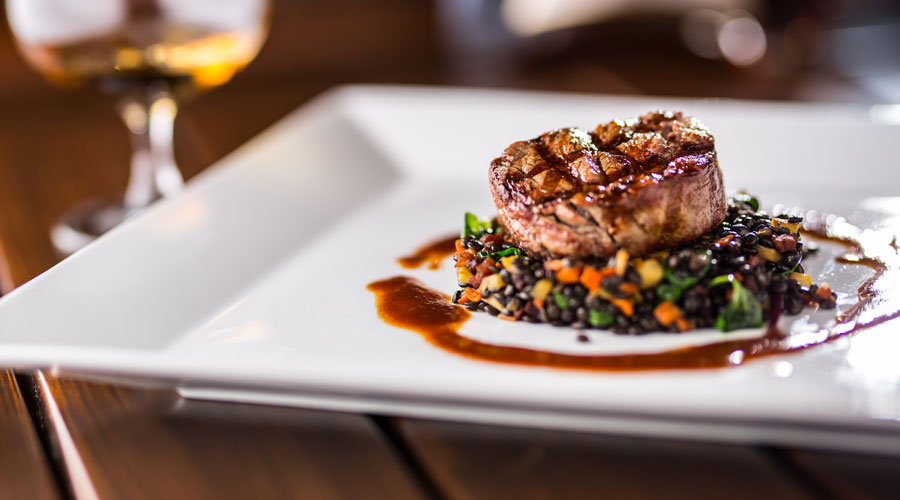 Dining & Nightlife
Vail Village is home to a plethora of restaurants and bars, all of which are within a short walk from the Tivoli Lodge or reached via the town's free bus system. Vail's restaurants and bars showcase world gourmet experiences from on-mountain convenience, to more casual family spots, there is something fresh and delicious to please everyone.
If you are in the mood to unwind with a specialty cocktail or night out on the town, Vail's nightlife scene ranges from live piano music and bands to dance hot spots. We do recommend planning ahead and making dining reservations in order to secure a table at your favorite spot.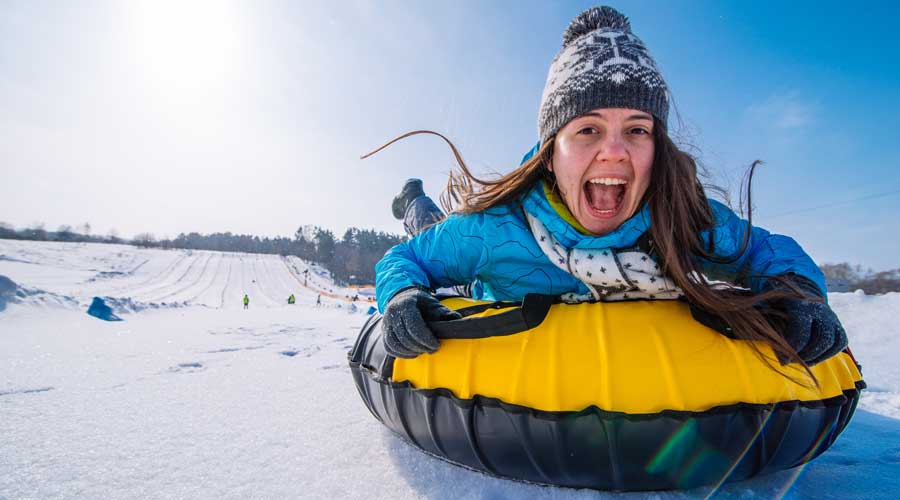 Sleigh Rides & Snow Tubing
A horse drawn sleigh ride is a magical experience for a romantic evening or for the whole family. Climb aboard a charming sleigh and dash through the snow with scenic alpine settings and fresh powder. For sleigh rides please contact the Tivoli Lodge front desk, they can provide details of recommended adventure companies.
Sit back and enjoy an exhilarating ride down Vail's snow tubing hill. Whether you are taking a break from skiing or want to fill the afternoon with another must while visiting Vail, head over to Vail's Adventure Ridge where kids and families can experience snow tubing.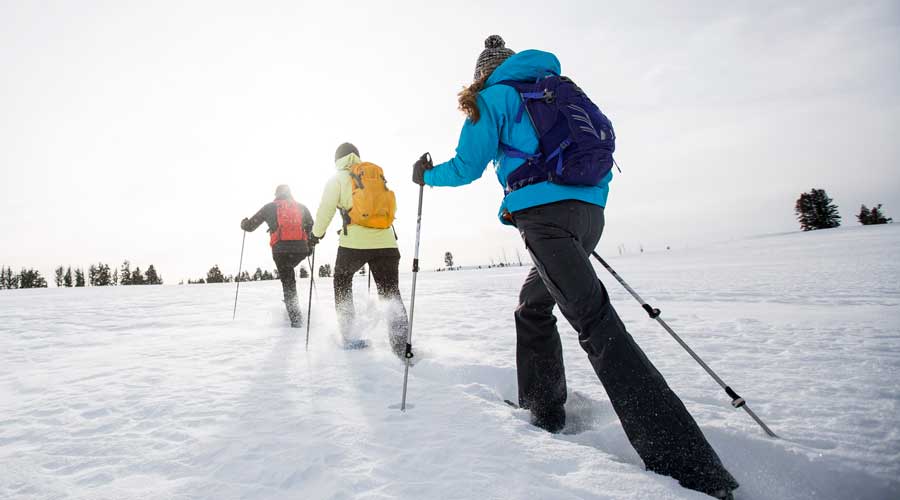 Snowshoeing
Getaway from the hustle and bustle of town and get a front row seat to nature and the wilderness by snowshoeing through the Colorado mountains. With Vail's location in the valley of the Eagle River, there are trails on three out of four sides: to the east is the Gore Range, to the south Vail Mountain, and to the north lies the Eagle's Nest Wilderness.
With a pair of snowshoes, you can explore the trails for free and is perfect for the whole family or private escape. Snowshoeing in Vail is a great way to sightsee some of the most wonderful parts of Vail in the winter.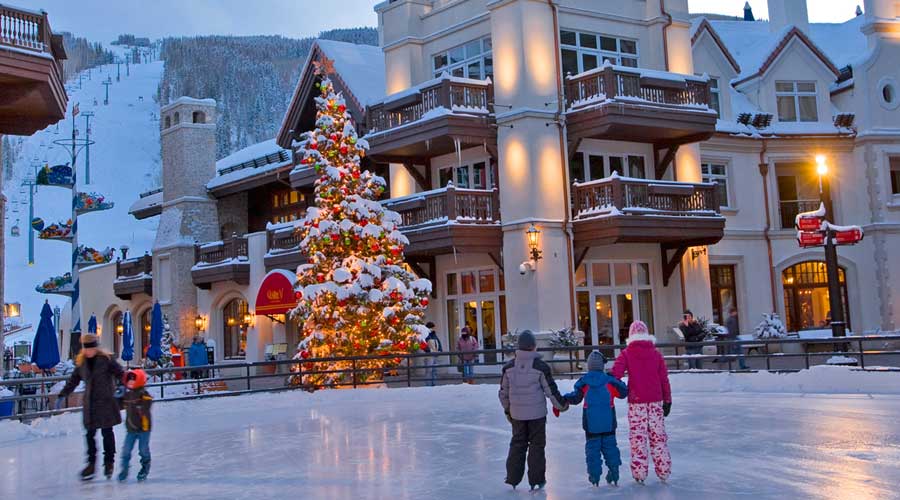 Ice Skating
Ice skating has never been more magical than in the middle of Vail Village surrounded by twinkling lights, cobblestone pathways, shops, restaurants, and fire pits. Bundle up, lace up your skates, and go ice skating on one of the charming outdoor winter rinks, Arrabelle Square Ice Rink, Solaris Plaza, or indoor year-round at Dobson Ice Arena.
Grab a cup of hot cocoa and enjoy a wonderful time with family and friends showing off your best moves while you take in the breathtaking scenery. The kids will love it and the adults will feel like kids again!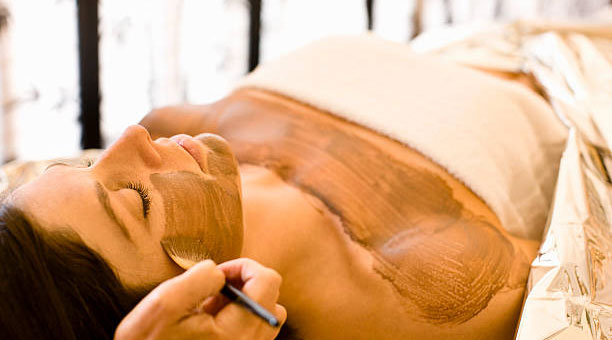 Vail Spa Day
Relax, recharge, and rejuvenate in one of the several unique mountainside spa experiences. No matter what time of year you are visiting Vail in the summertime or winter, world-class spa treatments will provide a spa day of peaceful tranquility.
As a Tivoli Lodge guest, you have access to our on-site fitness center featuring a Peloton bike with digital fitness classes. The beautiful spas in Vail are perfect for a couple's weekend, girl's trip, family gathering, or wedding celebration.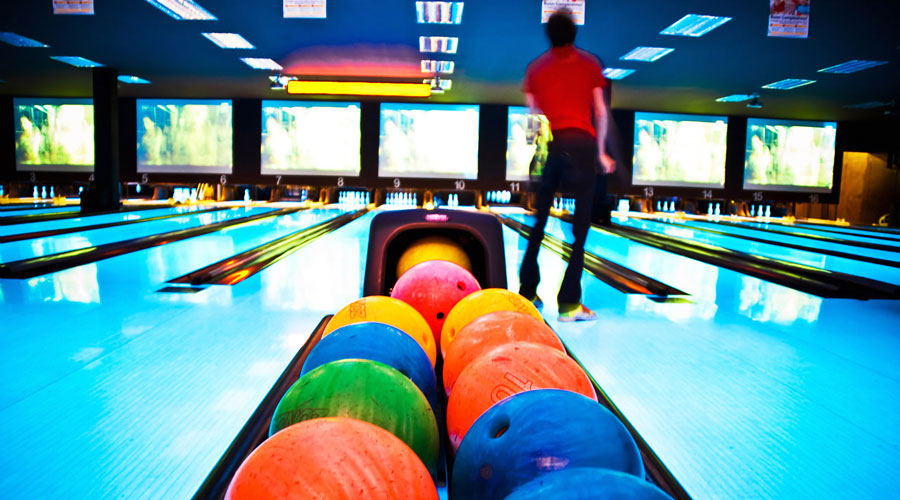 Bowling at Bol
For a unique bowling experience where city vibes meet mountain culture, bowling at Bol is unlike any other bowling alley. With a sleek and modern design your family will be entertained with a full-service dining room, bar, and ten lanes of bowling.
Bol's nightlife will entertain adults well into the evening with regularly hosted DJs to let the evenings roll into the late hours. Reservations are strongly encouraged.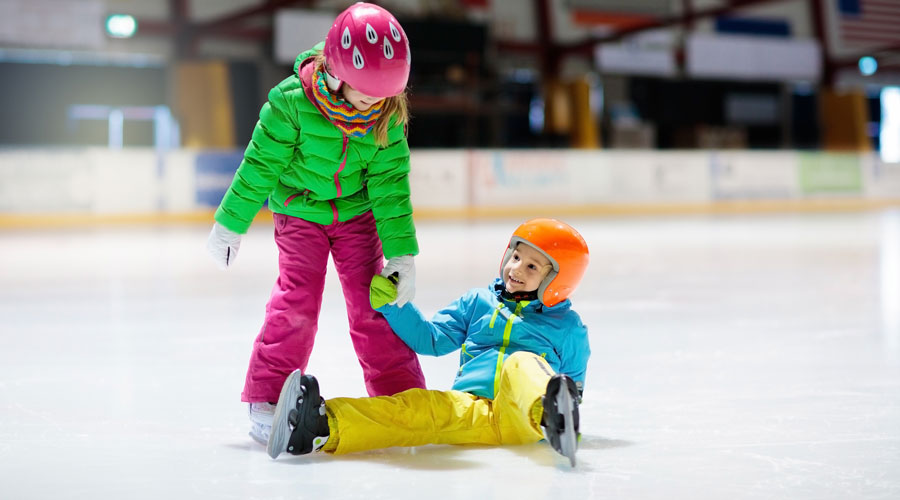 Dobson Ice Arena
As one of the largest multi-purpose ice facilities on Colorado's Western Slope, Dobson Ice Arena, is open year-round for public skating, hockey, and ice bumper cars. Public open skating sessions are available for both ice skating or hockey players of all ages and abilities.
For an exciting activity for the whole family, ice bumper cars offer kids and adults the opportunity to zoom around, spin, and bump your way to a good time. Admission, rental equipment, and bumper rides are available to purchase at the arena.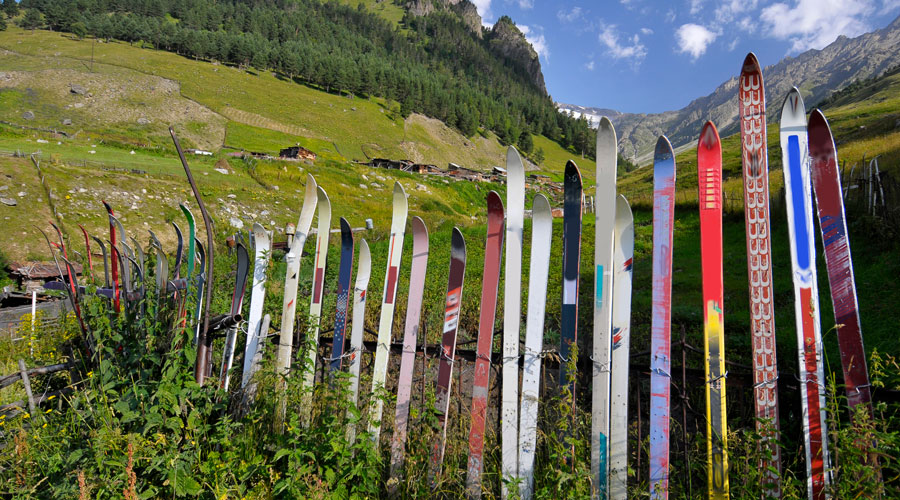 Colorado Snowsport Museum and Ski Hall of Fame
Celebrate Colorado's 130 years of snow sports history and inspiring stories from the Hall of Fame inductees. The museum gives a historical insight into how snow sports have been developed and pioneered in Colorado through photographs, artifacts, and equipment.
The Hall of Fame honors the pioneers, the competitors, and the ski sport builders and how they all have contributed to the development of skiing and snowboarding in Colorado. This free attraction shows off the state's exciting ski and snowboarding industry.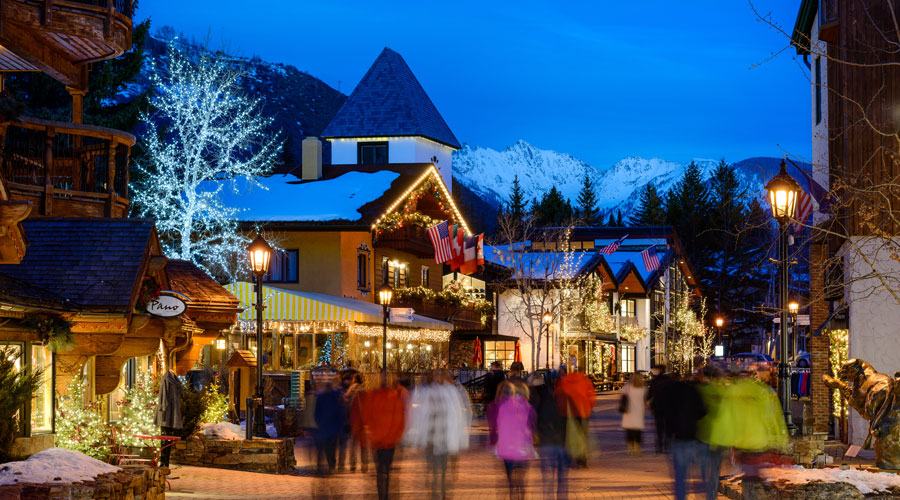 Shopping & Galleries
Wander through the beautiful Vail Village on the cobblestone pathways where you will discover dozens of shops and galleries. You will find shops ranging from high end boutiques to outdoor gear, Colorado favorites, children's fashion and much more.
Explore the many colorful, unique, and fine art collections showcased, many from Colorado artists, throughout the village and in public art galleries. Vail's artistic nature is on full display as art enthusiasts are rewarded with an enriching art experience.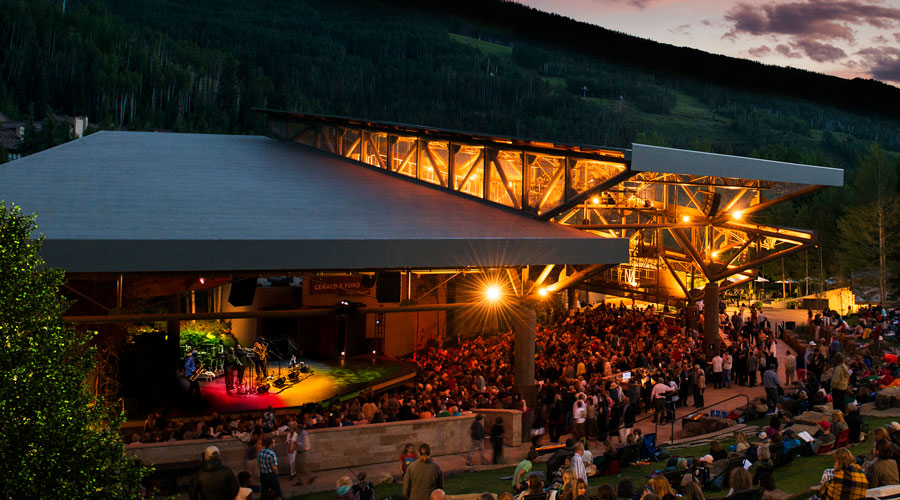 Gerald R. Ford Amphitheater
Gerald R. Ford Amphitheater is a spectacular outdoor venue in Vail that is host to an array of cultural and entertainment offerings throughout the spring, summer, and fall season. Entertainment ranges from the renowned Vail Dance Festival, and a wide selection of music genres from the Bravo! Vail Music Festival, free weekly concerts of the Hot Summer Nights series, and more.
The amphitheater is a short distance from the Tivoli Lodge, making this a great place to be in Vail. Upcoming events are listed on our Events Calendar.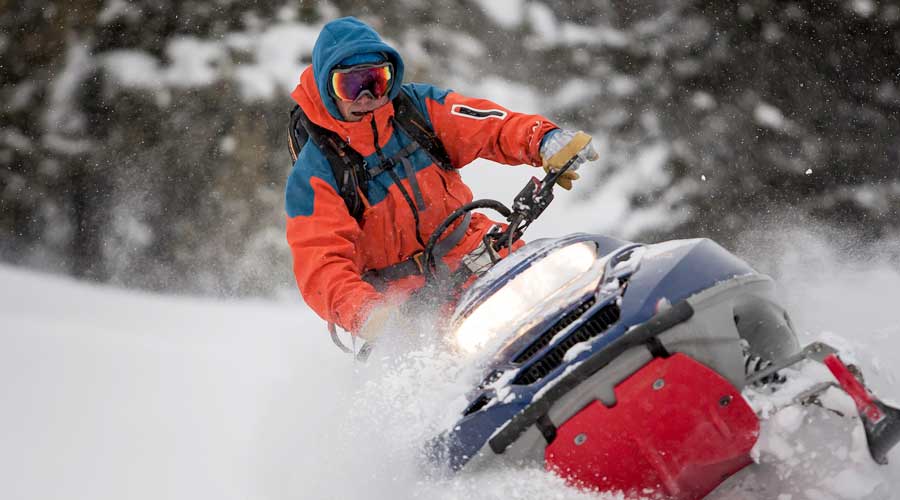 Snowmobiling
An ultimate adventure for beginners or adventure seekers to escape to the backcountry, with miles of natural groomed trails and endless powder-filled bowels. Snowmobiling tours and rentals provide the ideal option to explore the vast outdoors. With breathtaking views of the Rocky Mountains and Gore Range.
Vail has some of the best snowmobiling in Colorado, spend a day off the ski hill and on a high-speed adventure. For tours and rentals please contact the Tivoli Lodge front desk, they can provide details of recommended adventure companies.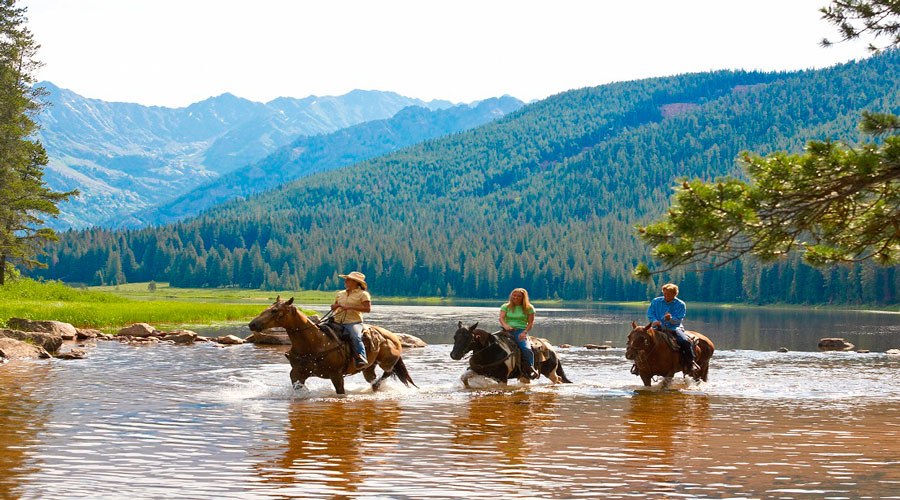 Horseback Riding
Take the ultimate horseback ride through the scenic landscape that surrounds Vail and the Colorado Rocky Mountains. Ride through beautiful fields of sage and juniper, thick aspen and pine groves, and travel near several lakes and streams.
No matter your horseback riding skills, there are tours for everyone. Whether you want a short relaxing ride in the Vail Valley or a two-hour ride in the vast Rocky Mountains, this will be one of the most memorable journeys you ever make. For tours, please contact the Tivoli Lodge front desk, they can provide details of recommended adventure companies.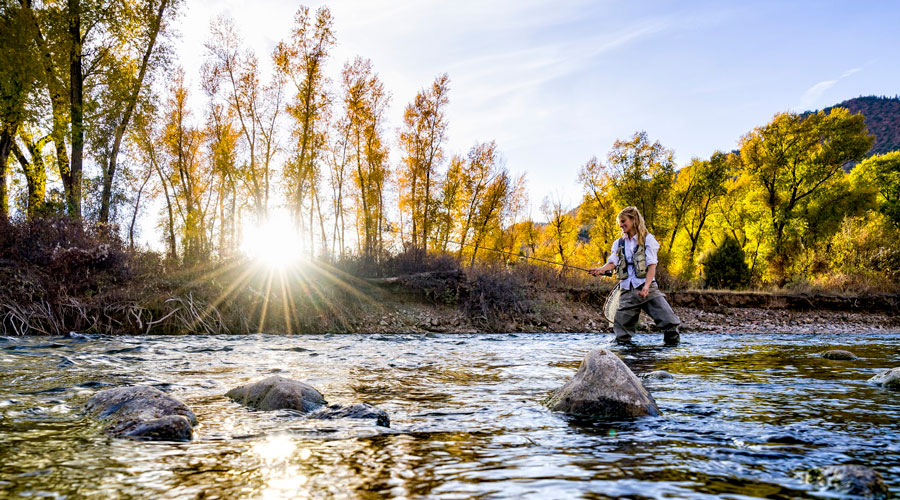 Fishing
Take a trip of a lifetime to a place that brings peace and solitude while you fish the surrounding rivers and lakes in Vail. Fishing in Vail offers year-round opportunities to reel in some of Colorado's finest fish.
Rivers can change from day to day, so check in with local Fishing Outfitters on the day's fishing report for the most up-to-date information on river flow, fishing quality, recommended flies and more. For guided tours please contact the Tivoli Lodge front desk, they can provide details of recommended fishing outfitters.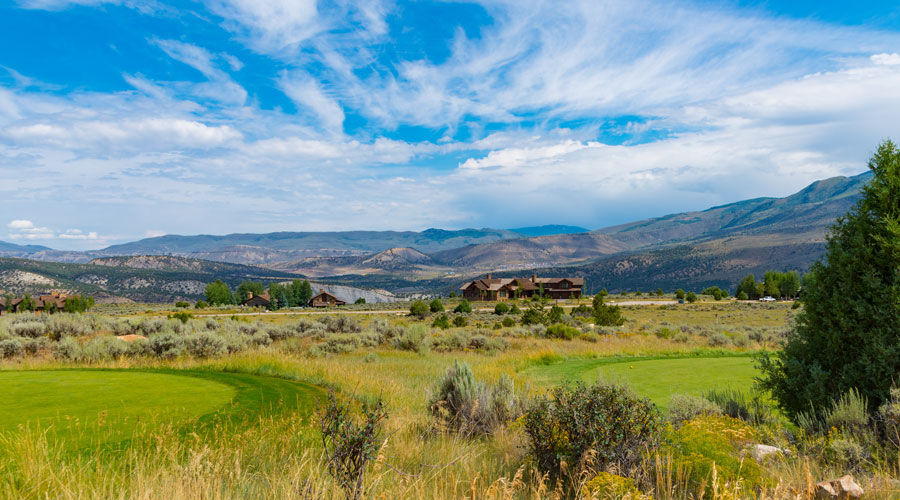 Golfing
Some of the world's greatest golfers and golf course designers have left their mark on the Vail Valley. With elevation changes, unique landscapes, and panoramic views, golfing in Vail will top your list of best golf destinations.
Grab your golf clubs and get ready to play courses in Vail, Eagle Vail, or Beaver Creek. Golfing in the Vail Valley offers unique chances to spot wildlife while experiencing how high elevation makes your ball go further. For tee times please contact the Tivoli Lodge front desk, they can provide details of recommended golf courses.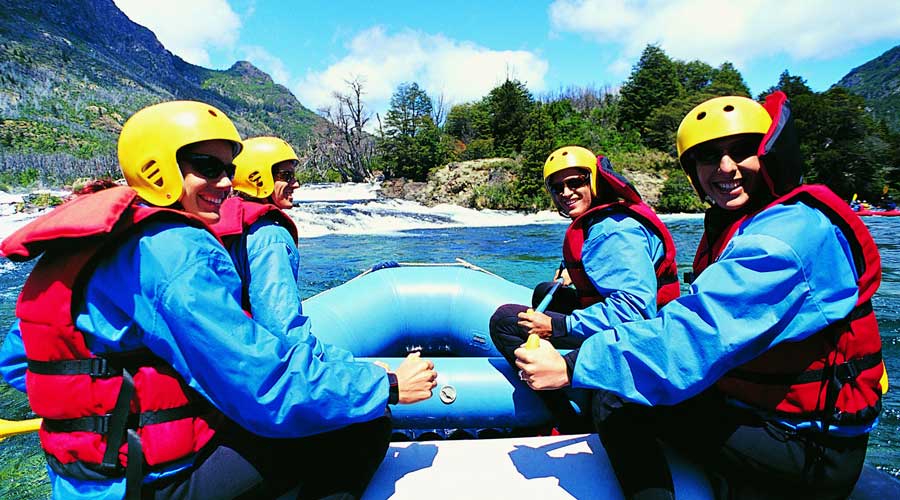 Whitewater Rafting
Within a few short miles of Vail lies some of the best whitewater river rafting in Colorado. Vail offers pristine, rushing water surrounded by magnificent scenery that will create memories for a lifetime.
There are whitewater rafting tours available for all ages and skill levels from beginner, intermediate, and expert-level whitewater enthusiasts. Whitewater river rafting can be an ideal family outing or the perfect team building activity. For tours, please contact the Tivoli Lodge front desk, they can provide details of recommended adventure companies.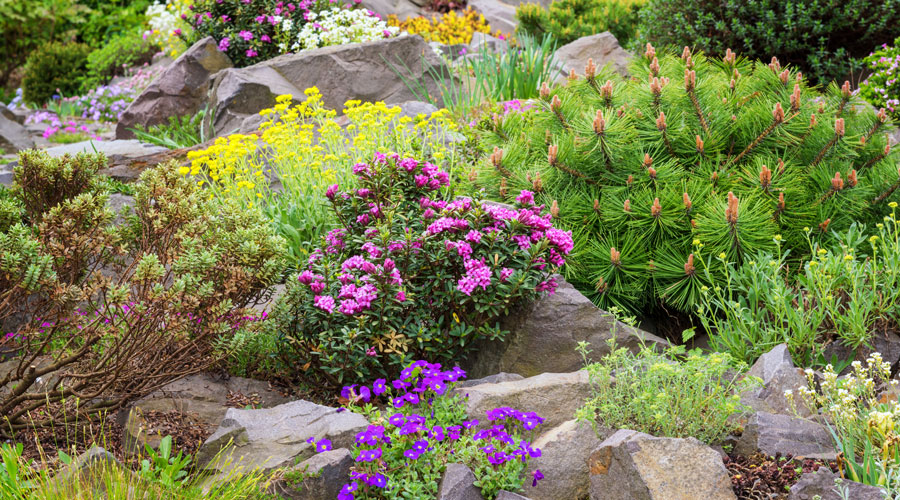 Betty Ford Alpine Gardens
As the "First Lady of Vail", former President Gerald Ford's wife Betty, was honored by the locals for her generosity and created this beautiful botanical garden in her name. As you visit the garden you will enjoy stunning views of the Rocky Mountains while strolling through brightly colored flower beds, streams, and waterfalls.
The Betty Ford Alpine Garden is open to the public from dusk to dawn all year-round. During the winter there are guided snowshoe tours through the gardens' winter Tree Trail. This free experience is perfect for all ages and is a short walk from the Tivoli Lodge.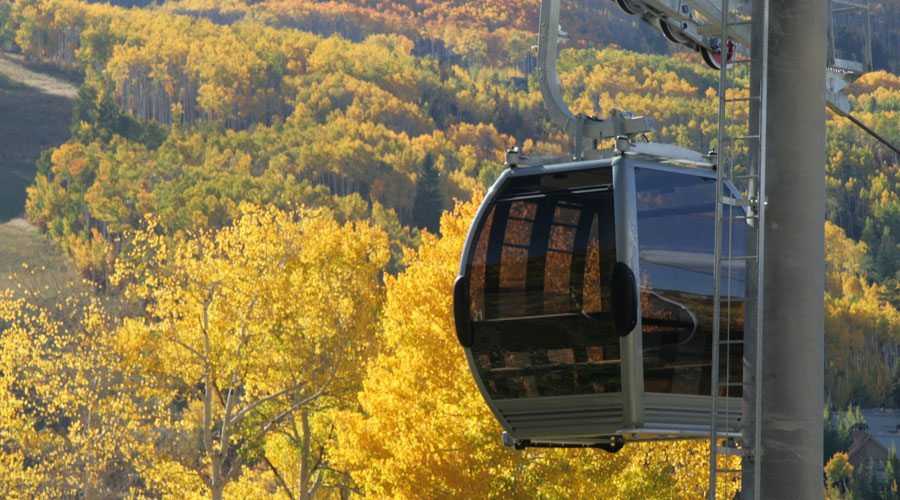 Scenic Gondola
Experience Gondola One, steps away from the Tivoli Lodge.  Travel 10,000 feet up the mountain and from the comfort of the gondola snap photos of flower-filled meadows, color-changing aspen trees, and snowcapped mountain peaks, depending on the time of year.
Atop Gondola One, you will be delighted with spectacular views and dining options. This is a spectacular way to enjoy the natural landscape and the beautiful Gore Range. Tickets are required for scenic gondola rides.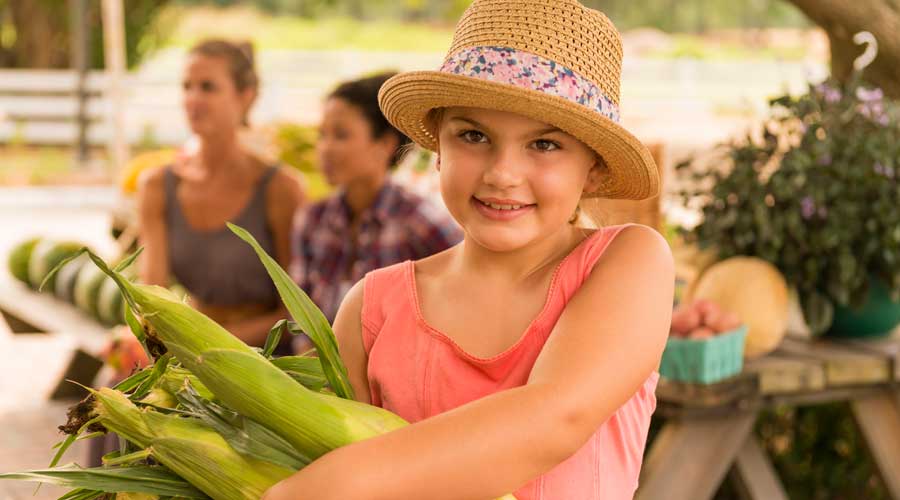 Farmers' Market & Art Show
Enjoy strolling the cobblestone pathways through Vail Village browsing vendors featuring Colorado-made artisan items and foods. This annual farmers' market highlights over 140 tents and 40 food vendors for 16 weekends each summer.
You'll find art and entertainment for everyone, people from all over come to enjoy the Rocky Mountains on a Sunday. The Vail Farmers' Market and Art Show runs from the middle of June through early October.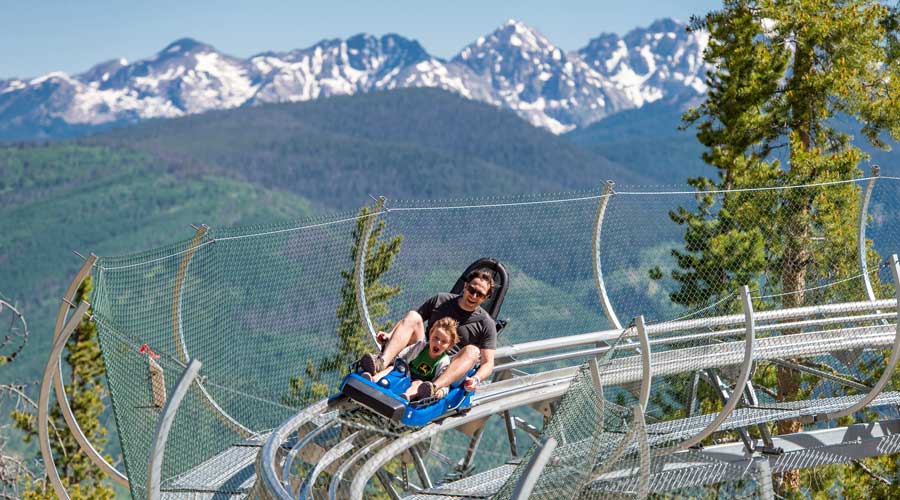 Epic Discovery
The exciting Epic Discovery on Vail Mountain provides summer fun for kids and families. Days full of adventure await with the Forest Flyer Mountain Coaster, Eagle's Nest Tubing Hill, Marmot Mini Kid's Tubing Hill, kids zipline, bungee trampoline, Paramount Peak Climbing Wall, Gore Creek Mini Golf and more.
There are many ways to experience all the fun at Epic Discovery including mountain coaster tickets or with the purchase of an Adventure Pass.  Please reach out Epic Discovery online for details, hours of operation and ticket purchases.