The Tivoli Lodge is dedicated to providing exceptional service to guests of all abilities.
We strive to provide online content that provides an excellent user experience for visitors of all abilities, using any type of assistive technology to access the website.
We base our website accessibility standards on the Web Content Accessibility Guidelines 2.1, level AA success criteria. In addition, we actively work to maintain, assess and improve the usability and accessibility of our website through training of our personnel, engagement of experts and regular testing of our digital accessibility.
We welcome feedback.
If you experience any difficulty accessing or navigating our websites or have any accessibility-related questions or comments, we are listening. Please contact us with a description of the issue you encountered and your contact information. Your experience matters to us.
The Tivoli Lodge website may contain material from various third-party web links, including social media, which are used to share additional content about our property, facilities, and services. These third-party sites may have accessibility issues that are beyond our control. We invite you to review further public accessibility information directly from these third-party links. If you need further assistance or need to report an issue, please contact us.
Need More Info?
Contact our Front Desk
800.451.4756 or 970.476.5615
FrontDesk@TivoliLodge.com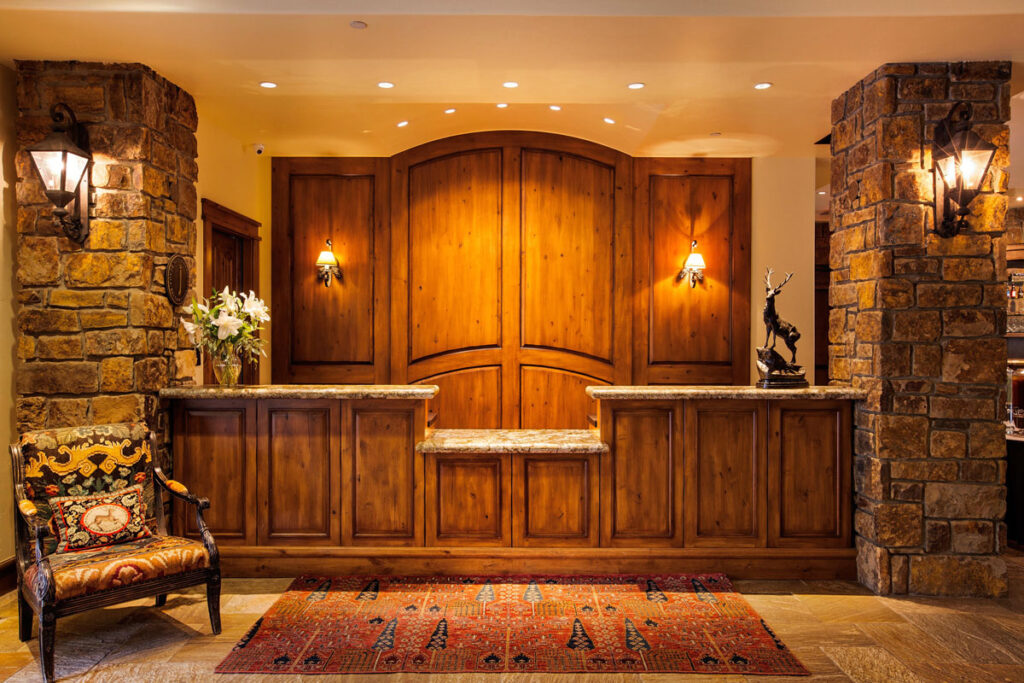 ADA Property Features
Accessible public entrance
An accessible ramp is located at the front entrance leading to Main Lobby, Front Desk, and Elevator
Paved and well-maintained parking lot
Front Desk is accessible to wheelchair guests and features a lowered shelf convenient for guests with disabilities
An ADA access lift located in main lobby can take guests to the upper level of the first floor, which has the conference room, fitness center, and business center
Outdoor hot tub is equipped with ADA lift
Two ADA compliant guestrooms are located outside of main elevator for guest convenience
ADA guest bathrooms come with ADA compliant counters, toilets and showers
ADA Shower Chairs are available upon request
Wheelchair and Crutches are available up on request
All ADA Guests receives complimentary valet parking while staying at the Tivoli Lodge
Complimentary Town Buses have ADA access at all pickup locations
Service dogs are welcome at Tivoli Lodge.
ADA Accessible Guestrooms
Our Accessible 2 Doubles-Beds rooms overlooks Vail Village and cobblestone pathways. Guestrooms features high quality custom wood finishes, two plush bathrobes, mini-refrigerators, microwaves, and a combination shower and soaking tub.
Guestroom are equipped with braille room numbers, easy shower access, lever door handles, lowered counters, and lowered bed mattresses. The room also has a visual alarm, and notification devices for the doorbell or door knock, as well as incoming phone calls, can be available upon request.