Click on photo to enlarge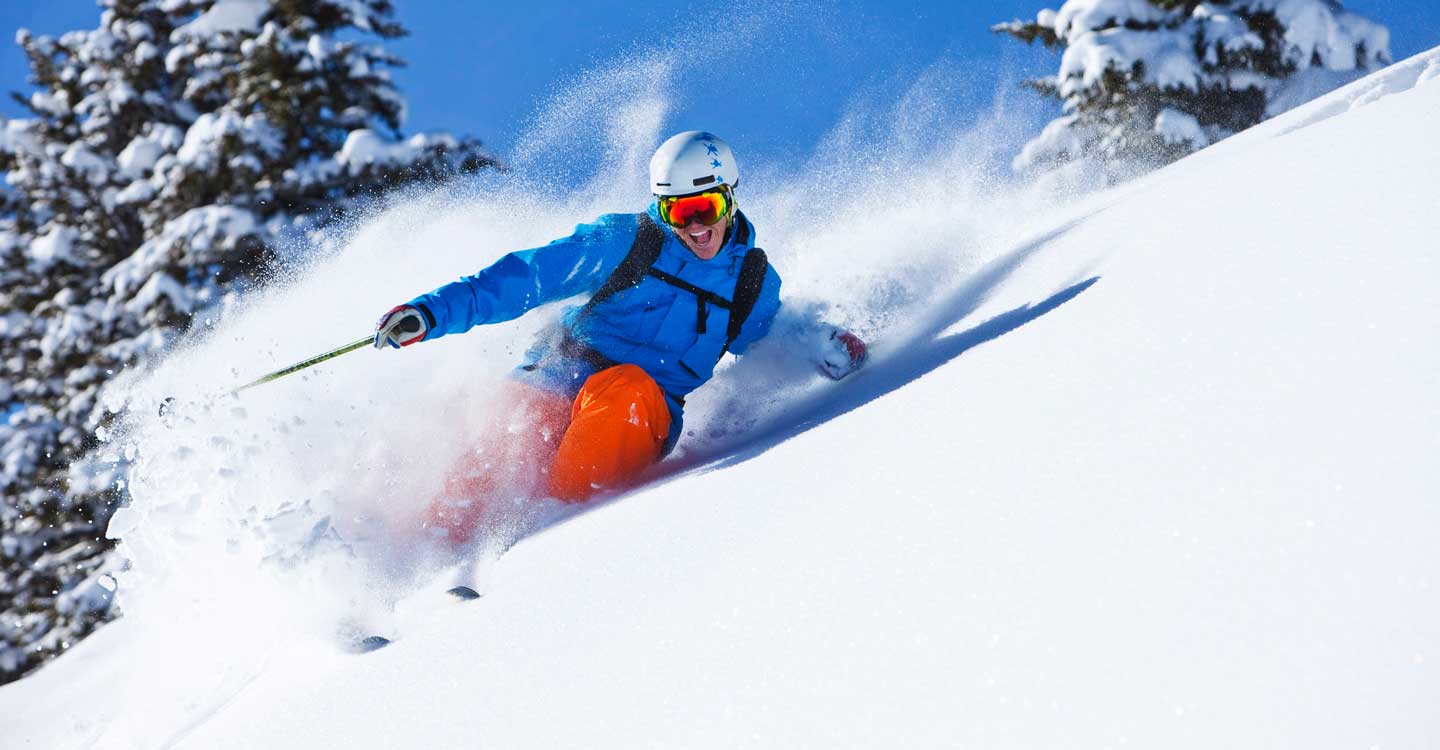 Skiing & Snowboarding
As the most visited and top-ranked ski resort in North America, Vail is an extraordinary winter vacation destination. With over 5,300 acres of skiable terrain, seven legendary Back Bowls and over 300+ days of Colorado sunshine, there is no better place to go skiing and snowboarding all winter long.
Vail Resort offers skiing and riding terrain for all ability levels and with easy slopeside access from the Tivoli Lodge.  We are one block from Vail's main access point, Gondola One chairlift, and a short walk or bus ride to Golden Peak and the Riva Bahn chairlifts. With Vail's enhanced snowmaking capabilities, come experience world-class terrain from early season to spring skiing and everything in between.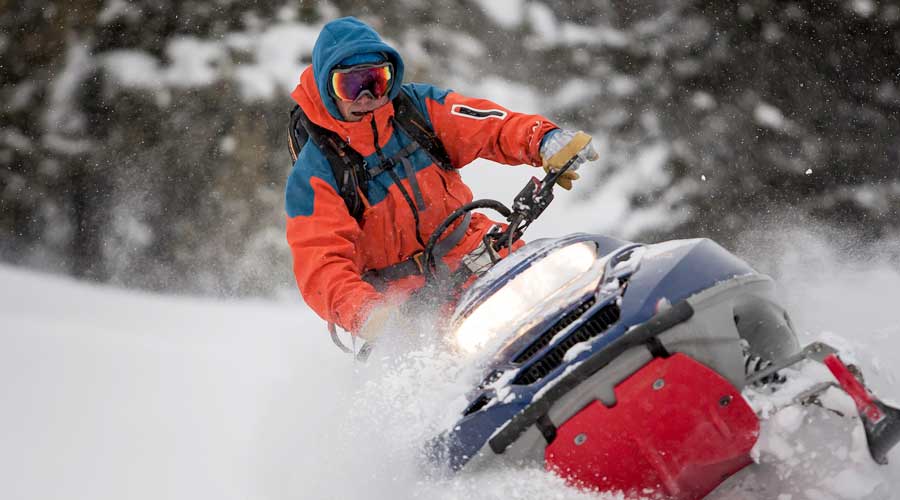 Snowmobiling
An ultimate adventure for beginners or adventure seekers to escape to the backcountry, with miles of natural groomed trails and endless powder-filled bowels. Snowmobiling tours and rentals provide the ideal option to explore the vast outdoors. With breathtaking views of the Rocky Mountains and Gore Range.
Vail has some of the best snowmobiling in Colorado, spend a day off the ski hill and on a high-speed adventure. For tours and rentals please contact the Tivoli Lodge front desk, they can provide details of recommended adventure companies.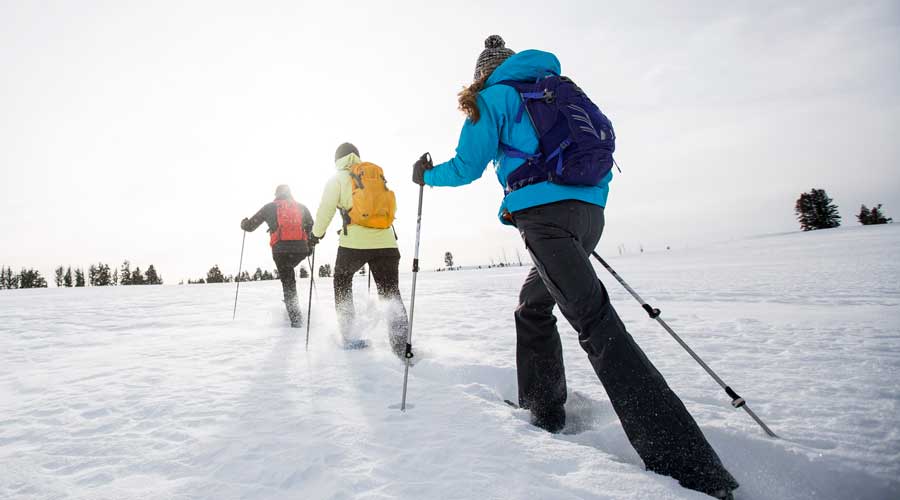 Snowshoeing
Getaway from the hustle and bustle of town and get a front row seat to nature and the wilderness by snowshoeing through the Colorado mountains. With Vail's location in the valley of the Eagle River, there are trails on three out of four sides: to the east is the Gore Range, to the south Vail Mountain, and to the north lies the Eagle's Nest Wilderness.
With a pair of snowshoes, you can explore the trails for free and is perfect for the whole family or private escape. Snowshoeing in Vail is a great way to sightsee some of the most wonderful parts of Vail in the winter.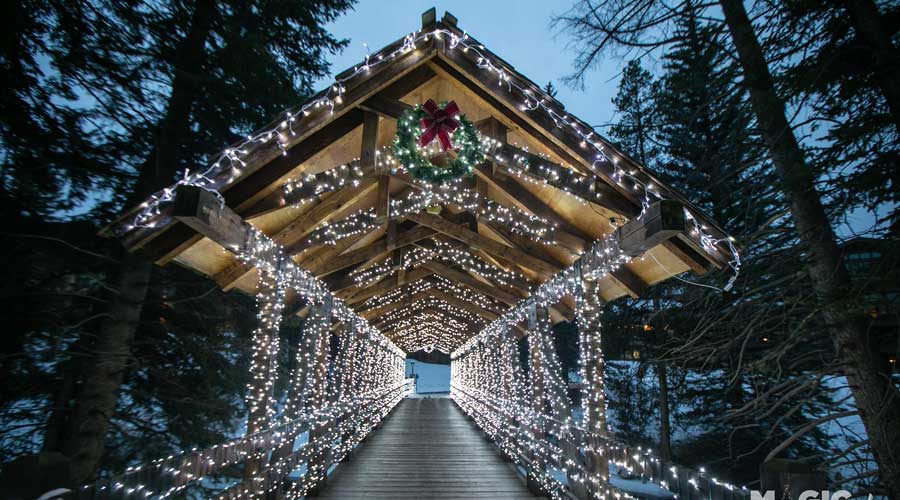 Vail Holidays
The holidays are the most wonderful time of year and Vail Holidays take the magic to the next level. The Vail Holiday festivities start early December and last through New Year's Eve. With a combination of family experiences and small celebrations, there is something for all ages.
This annual tradition kicks off with the Vail Village Tree Lighting, continues with outdoor ice shows, Magic of Lights, ice skating spectacular, and finishes off with the New Year's Eve torchlight ski and fireworks to ring in the new year. There is something magical about the ambiance of an alpine village covered in snow with lights twinkling and bells ringing during the holiday season.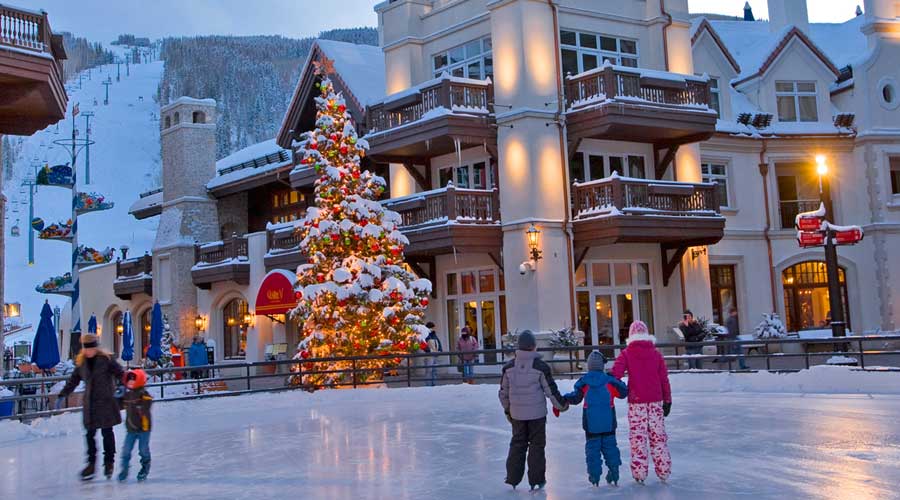 Ice Skating
Ice skating has never been more magical than in the middle of Vail Village surrounded by twinkling lights, cobblestone pathways, shops, restaurants, and fire pits. Bundle up, lace up your skates, and go ice skating on one of the charming outdoor winter rinks, Arrabelle Square Ice Rink, Solaris Plaza, or indoor year-round at Dobson Ice Arena.
Grab a cup of hot cocoa and enjoy a wonderful time with family and friends showing off your best moves while you take in the breathtaking scenery. The kids will love it and the adults will feel like kids again!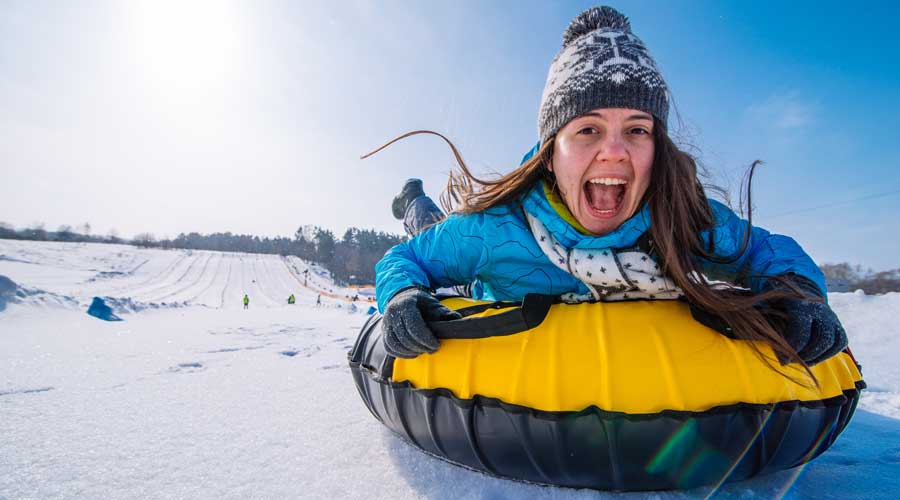 Sleigh Rides & Snow Tubing
A horse drawn sleigh ride is a magical experience for a romantic evening or for the whole family. Climb aboard a charming sleigh and dash through the snow with scenic alpine settings and fresh powder. For sleigh rides please contact the Tivoli Lodge front desk, they can provide details of recommended adventure companies.
Sit back and enjoy an exhilarating ride down Vail's snow tubing hill. Whether you are taking a break from skiing or want to fill the afternoon with another must while visiting Vail, head over to Vail's Adventure Ridge where kids and families can experience snow tubing.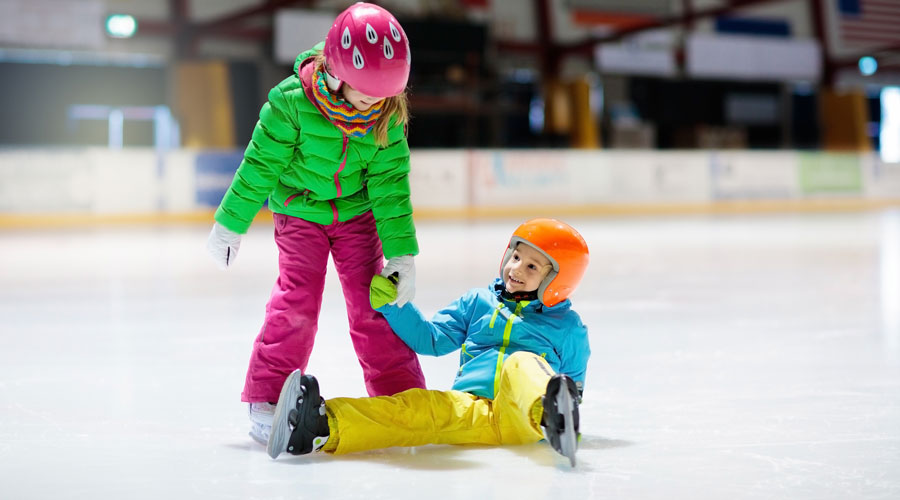 Dobson Ice Arena
As one of the largest multi-purpose ice facilities on Colorado's Western Slope, Dobson Ice Arena, is open year-round for public skating, hockey, and ice bumper cars. Public open skating sessions are available for both ice skating or hockey players of all ages and abilities.
For an exciting activity for the whole family, ice bumper cars offer kids and adults the opportunity to zoom around, spin, and bump your way to a good time. Admission, rental equipment, and bumper rides are available to purchase at the arena.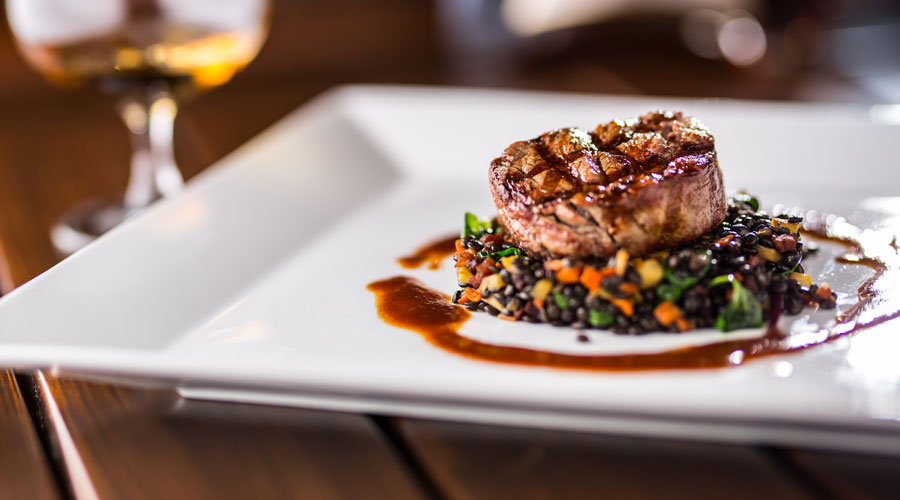 Dining & Nightlife
Vail Village is home to a plethora of restaurants and bars, all of which are within a short walk from the Tivoli Lodge or reached via the town's free bus system. Vail's restaurants and bars showcase world gourmet experiences from on-mountain convenience, to more casual family spots, there is something fresh and delicious to please everyone.
If you are in the mood to unwind with a specialty cocktail or night out on the town, Vail's nightlife scene ranges from live piano music and bands to dance hot spots. We do recommend planning ahead and making dining reservations in order to secure a table at your favorite spot.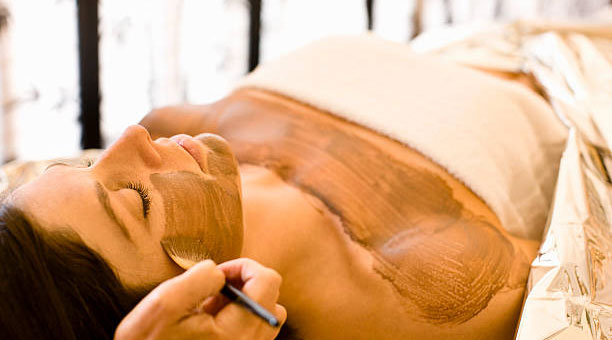 Vail Spa Day
Relax, recharge, and rejuvenate in one of the several unique mountainside spa experiences. No matter what time of year you are visiting Vail in the summertime or winter, world-class spa treatments will provide a spa day of peaceful tranquility.
As a Tivoli Lodge guest, you have access to our on-site fitness center featuring a Peloton bike with digital fitness classes. The beautiful spas in Vail are perfect for a couple's weekend, girl's trip, family gathering, or wedding celebration.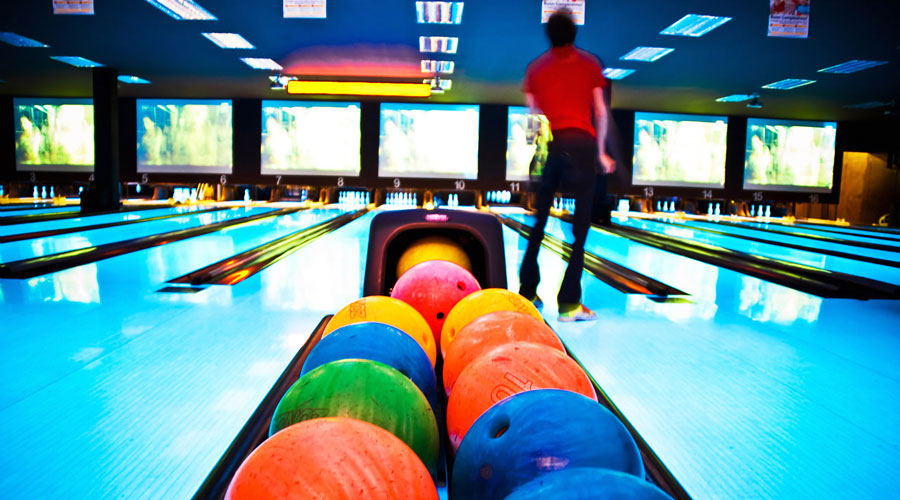 Bowling at Bol
For a unique bowling experience where city vibes meet mountain culture, bowling at Bol is unlike any other bowling alley. With a sleek and modern design your family will be entertained with a full-service dining room, bar, and ten lanes of bowling.
Bol's nightlife will entertain adults well into the evening with regularly hosted DJs to let the evenings roll into the late hours. Reservations are strongly encouraged.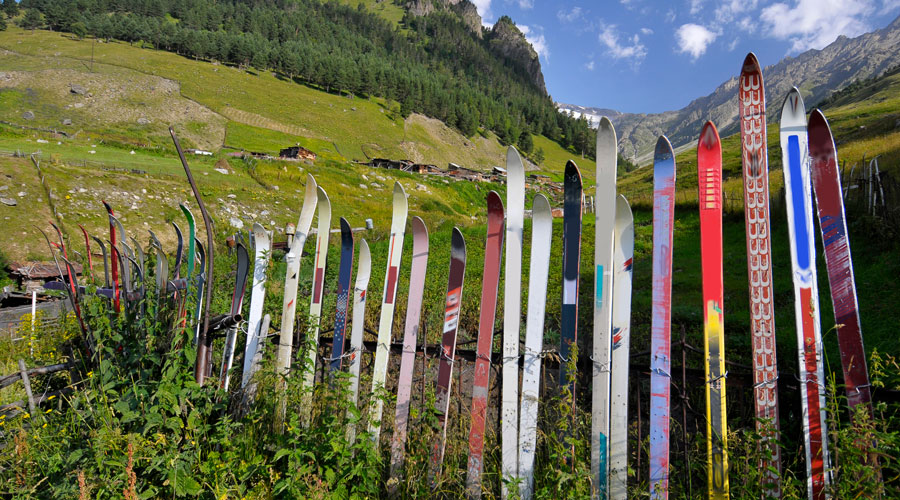 Colorado Snowsport Museum and Ski Hall of Fame
Celebrate Colorado's 130 years of snow sports history and inspiring stories from the Hall of Fame inductees. The museum gives a historical insight into how snow sports have been developed and pioneered in Colorado through photographs, artifacts, and equipment.
The Hall of Fame honors the pioneers, the competitors, and the ski sport builders and how they all have contributed to the development of skiing and snowboarding in Colorado. This free attraction shows off the state's exciting ski and snowboarding industry.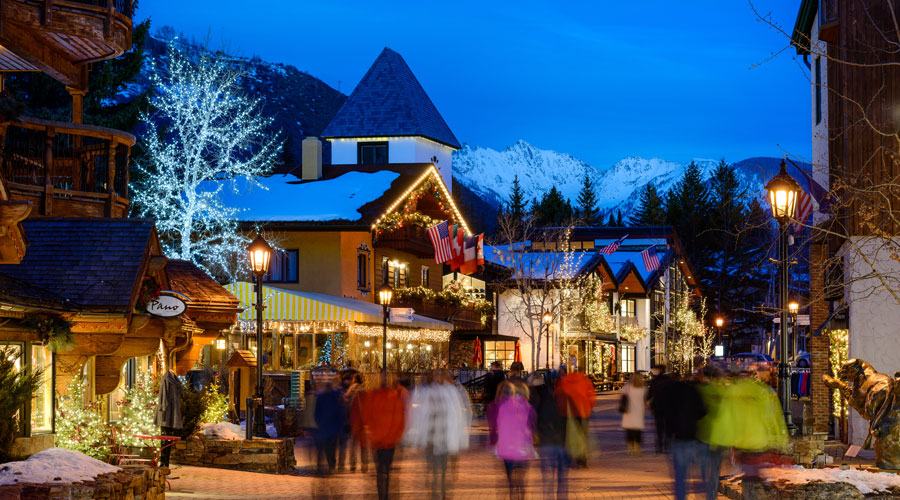 Shopping & Galleries
Wander through the beautiful Vail Village on the cobblestone pathways where you will discover dozens of shops and galleries. You will find shops ranging from high end boutiques to outdoor gear, Colorado favorites, children's fashion and much more.
Explore the many colorful, unique, and fine art collections showcased, many from Colorado artists, throughout the village and in public art galleries. Vail's artistic nature is on full display as art enthusiasts are rewarded with an enriching art experience.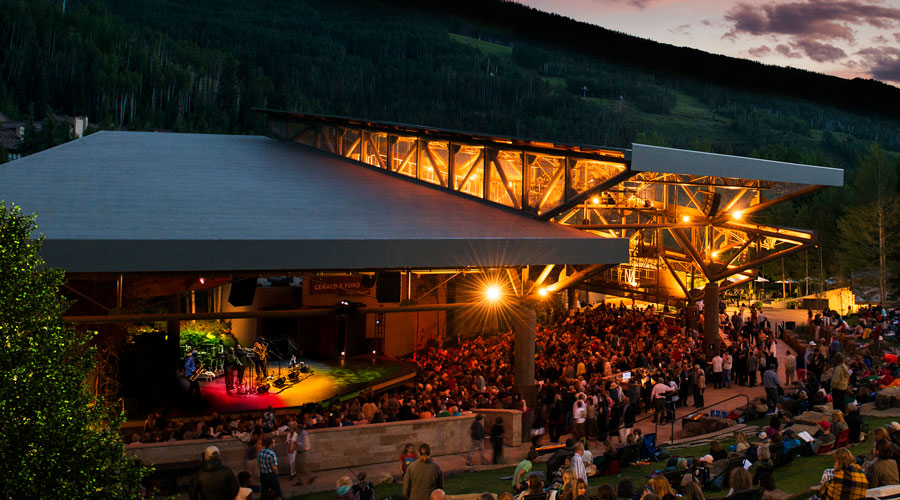 Gerald R. Ford Amphitheater
Gerald R. Ford Amphitheater is a spectacular outdoor venue in Vail that is host to an array of cultural and entertainment offerings throughout the spring, summer, and fall season. Entertainment ranges from the renowned Vail Dance Festival, and a wide selection of music genres from the Bravo! Vail Music Festival, free weekly concerts of the Hot Summer Nights series, and more.
The amphitheater is a short distance from the Tivoli Lodge, making this a great place to be in Vail. Upcoming events are listed on our Events Calendar.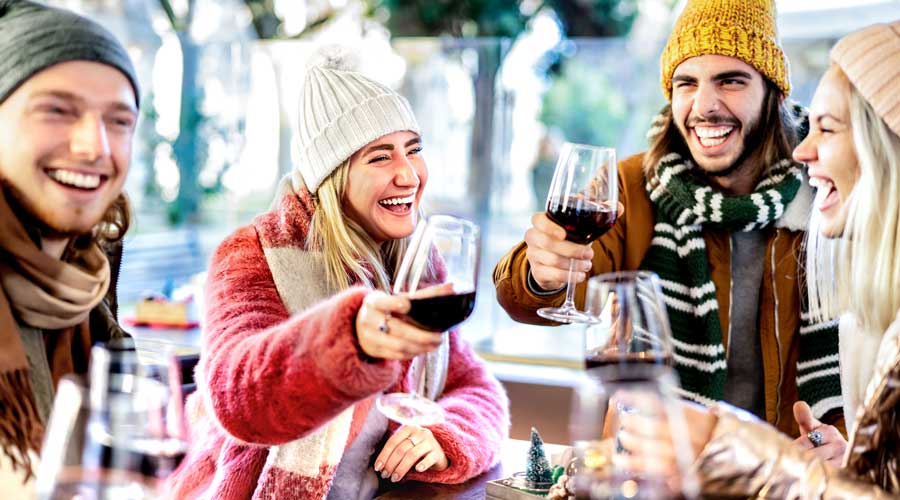 Taste of Vail
Experience the signature iconic food and wine annual spring and winter event at the Taste of Vail.  This special event showcases over thirty of Vail's finest chefs and restaurants, along with nearly fifty of the country's top wineries.
Not only can you sample and savor your way through the event but there are also sought-after seminars, pairings, and tastings to attend. Taste of Vail is among one of the top food and wine festivals in the nation.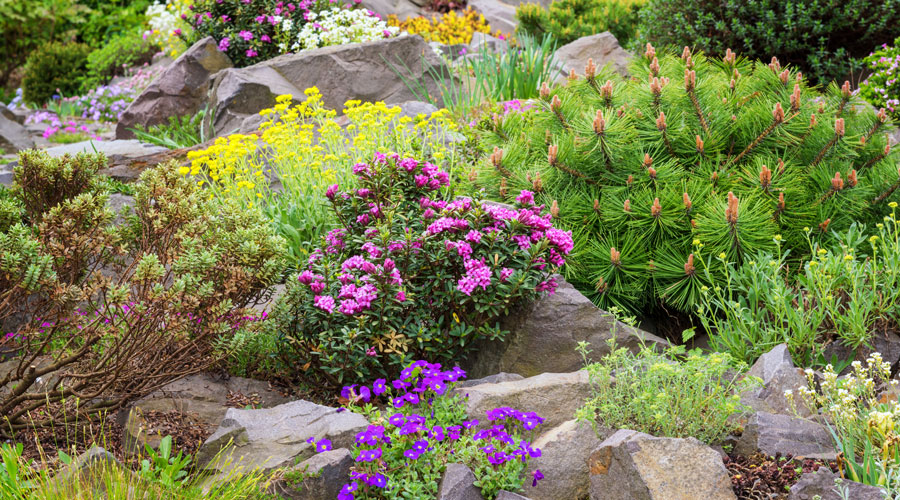 Betty Ford Alpine Gardens
As the "First Lady of Vail", former President Gerald Ford's wife Betty, was honored by the locals for her generosity and created this beautiful botanical garden in her name. As you visit the garden you will enjoy stunning views of the Rocky Mountains while strolling through brightly colored flower beds, streams, and waterfalls.
The Betty Ford Alpine Garden is open to the public from dusk to dawn all year-round. During the winter there are guided snowshoe tours through the gardens' winter Tree Trail. This free experience is perfect for all ages and is a short walk from the Tivoli Lodge.